About Me!
My name is Abigail Jones, Abi to most. I'm a freelance artist from Southampton U.K.
I have had a passion for art since I was very young. I love to draw a variety of subjects but I particularly enjoy drawing people and animals. I create realistic, high quality paintings and drawings that will last for a lifetime.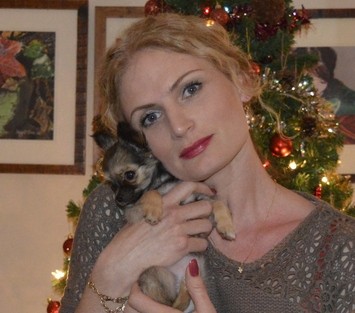 I mainly work in graphite pencil and coloured pencils but also paint in pastel, watercolour and acrylic, as well as sculpting in polymer clay. All of my art is entirely freehand, which means every mark is made using only my own artistic abilities. I don't believe in taking shortcuts, I think art should be a labour of love and I think that is reflected in the quality of my work.
A pencil drawing can take anywhere from 10 to 60 hours to complete, depending on the subject and complexity...coloured pencils always takes longer than graphite and this is relected in my prices. Coloured pencil drawings take the most time to complete as they are built up gradually using many layers to create depth and vibrancy, but the results are really beautiful. If you like my style and have something in mind, please contact me and I will be happy to help.
If you are interested in commissioning a piece of art please contact me for a quote.
Thanks for looking at my Art!